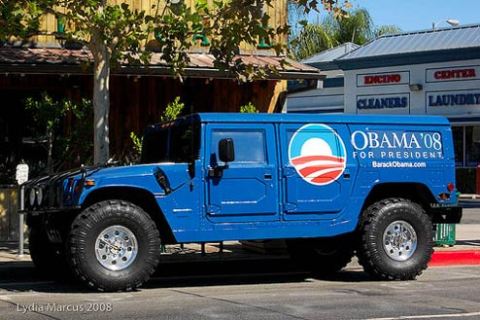 We try and stay out of politics as much as we can, but when HUMMERs mix with politics – we're sort of obligated (e.g. Schwarzenegger). So here's a somewhat surprising vehicle. This HUMMER H1 was spotted in California sporting a huge political ad for Barack Obama.
I'm sure there are many within the left wing that would be extremely opposed to such a vehicle, so what is the point? Does he think it will bring votes in from the right? Or is it because HUMMERs, especially H1s, are great attention-getters? Probably more of the latter, although, I can't imagine that Obama's HUMMER would be very effective given the conflicting message.
No matter who you're voting for, remember to do it Tuesday!